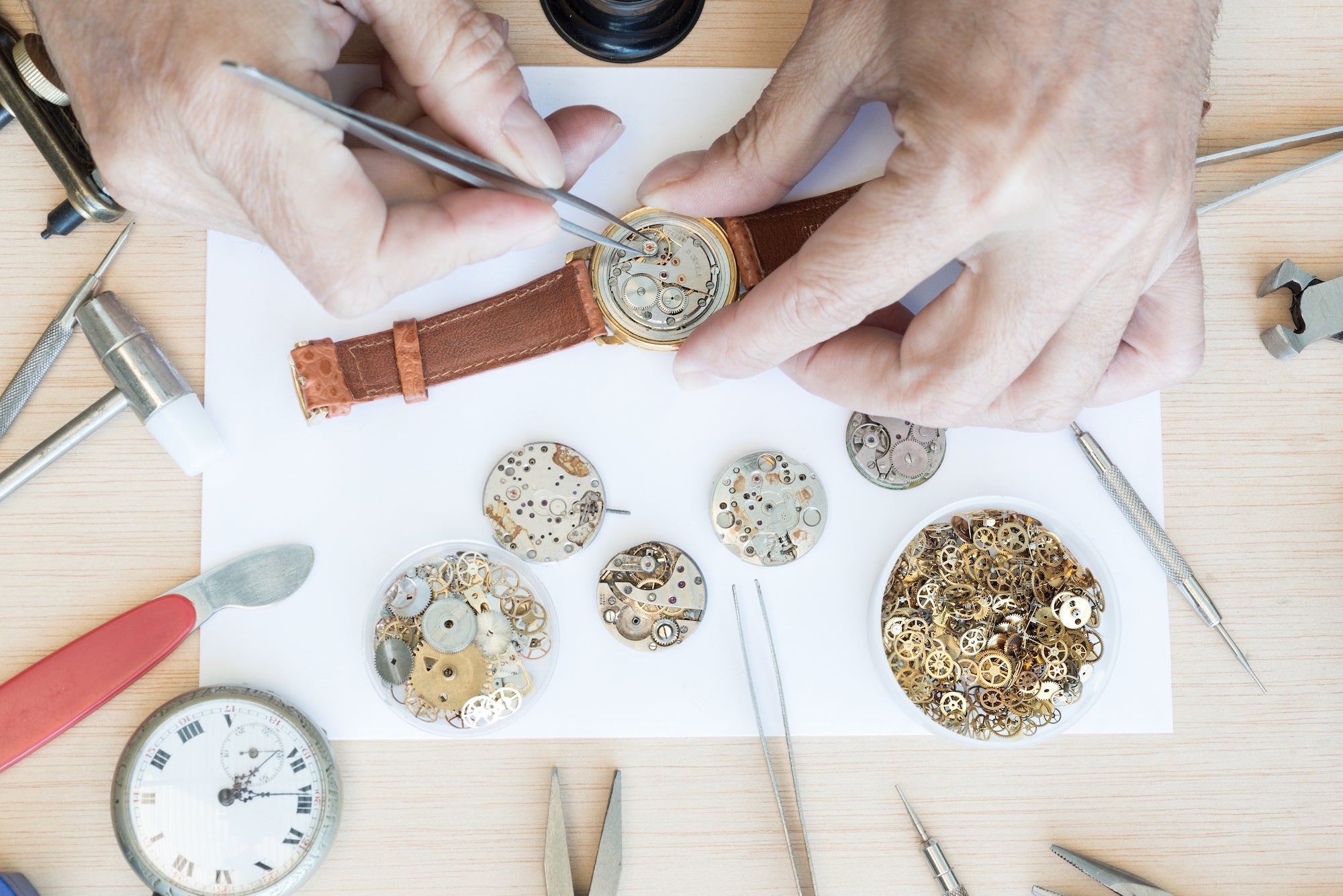 from retail to repairs
Expert Jewelry Repair & Watch Servicing Solutions
All repairs are done on-site, so you can trust your irreplaceable pieces are in good hands.
Put Your Jewelry in the Skilled Hands of Marquis Jewelers for trustworthy repairs
Jewelry Repair Services
✓ Chain and link repair
✓ Chain shortening and lengthening
✓ Clasp replacement
✓ Earring repair and post conversions
✓ Ring sizing and repair
✓ Stone setting and prong evaluation
✓ Pearl and bead restringing
✓ Gemstone polishing, re-cutting, and re-faceting
✓ Jewelry polishing, refurbishing, and reinforcing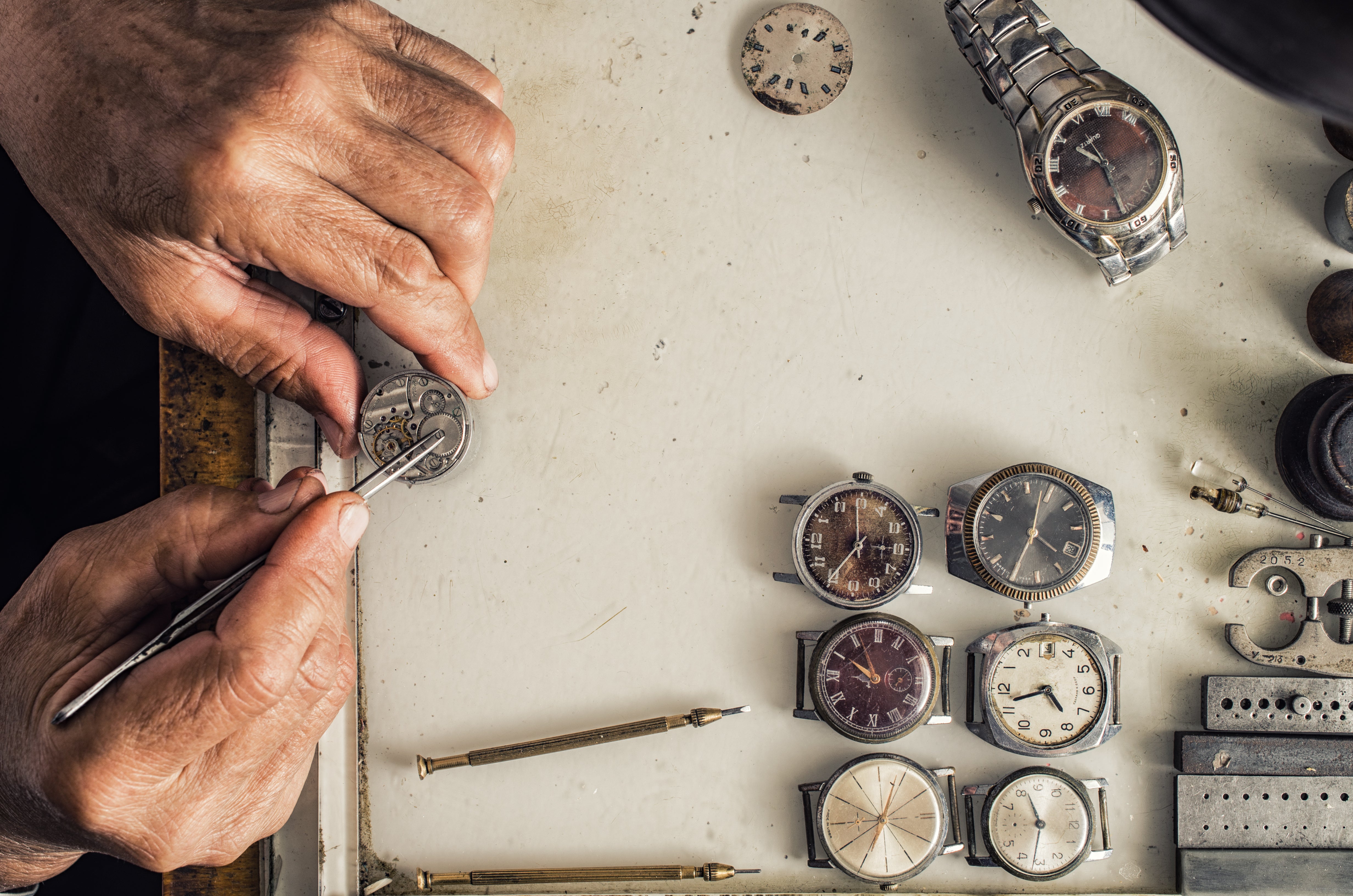 Repairs that stand the test of time
Watch Repair Services
✓ Battery replacement
✓ Resealing of water-resistant watches
✓ Sizing and adjustments of watch bracelets and clasps
✓ Overhauls and movement replacements
✓ Crown and crystal repair and replacement
✓ Assortment of Leather and Crocodile watch band/strap replacements
✓ Assistance with warranty services: Our team will help you navigate sending your watch to the manufacturer for warranty services or estimates
Pricing & Turnaround Time For Your Repairs
free estimates
The cost of your repair depends on a number of variables. Please visit us in Newton for a free estimate on your watch or jewelry repair.
turnaround time
Watch battery replacements typically take 2-5 business days. For all other repairs, our team will analyze the piece and communicate a projected turnaround time before we start any repairs.
"I thought my favorite necklace was beyond repair, but Marquis Jewelers worked their magic and brought it back to life. The attention to detail and the flawless repair work exceeded my expectations. Thank you, Marquis Jewelers!"
"My watch stopped working, and I feared it would be a costly repair. However, Marquis Jewelers provided a quick and accurate assessment, fixed the issue promptly, and at a reasonable price. Their expertise and professionalism impressed me. Highly recommend their watch repair services!"
"After years of wear, my engagement ring needed resizing and prong repairs. Marquis Jewelers took exceptional care of my ring, ensuring a perfect fit and restoring its original sparkle. Their knowledgeable staff guided me through the process, and I couldn't be happier with the end result and the outstanding customer service I received."
one of our trusted jewelers
meet Grigor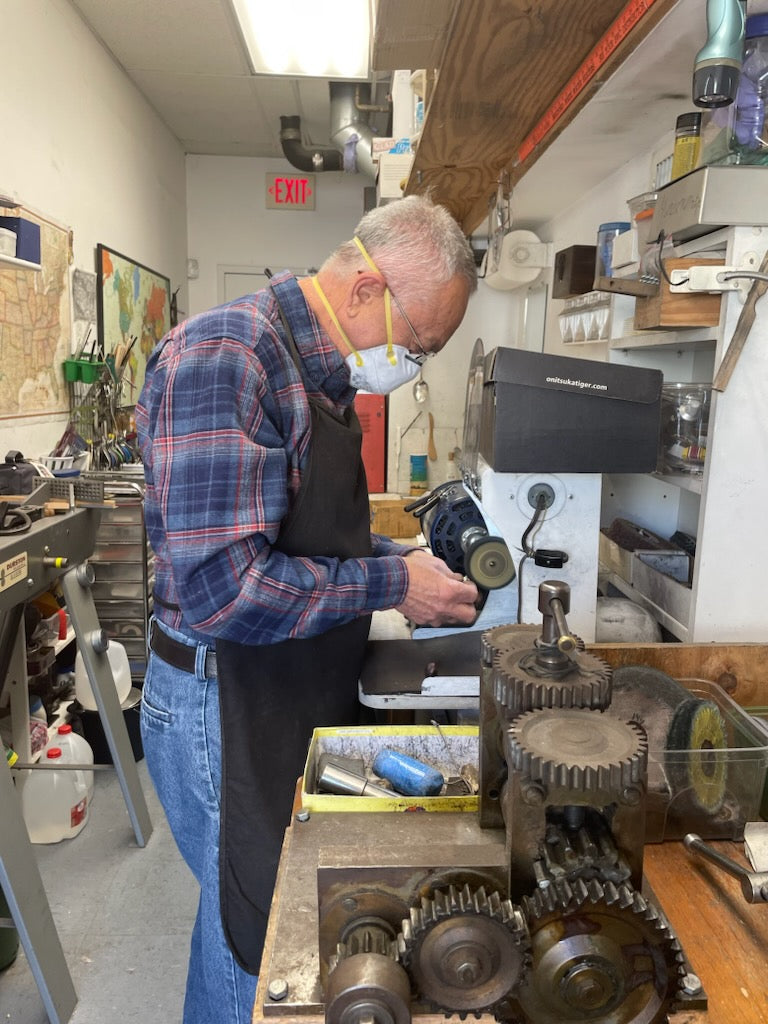 Working with people's jewelry is an absolute pleasure for me. Each piece carries a unique story, sentimental value, and cherished memories. Being entrusted with the task of repairing and restoring is an honor and seeing the joy on our customers' faces when their jewelry is revived is incredibly rewarding.
Grigor, Jewelry Repair Specialist